If you are planning to set up a new business in India and don't have any idea about how to start business in India, you are at the right path where I'll guide you regarding 9 mandatory steps before starting any new business/ firm/ company.
Obviously, I'm not going to guide you about innovative business ideas or brainstorming to start a business. In fact, I'll explain to you some essential guidelines that are must to set up a business in India.
If you are curious to know about brainstorming or research or essential process to start a new business, you can refer the following link where I have explained each and every aspect of significant measures which has to be taken care off before starting a new venture/ business.
How to Start a Business | 10 Simple Steps
How to Start Business in India:
Set up a business is surely everyone's dream but there is a lot of misconceptions in India when anyone is about to start a business. This guide will provide important steps from scratch when it comes to starting a business in India. You should follow these steps for not only initiating your company but also for successfully building the company towards success.
Step 1: Validate your Business Idea: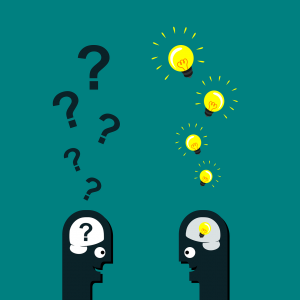 In fact, the business idea you discovered is going to play a vital role and will give an initial boost when you will launch your company. The more your business idea is unique, innovative and problem-solving the more probability of success is there.
Therefore, the very first step, if you want to start a business in India must be validating your business idea whether it is actually solving the bigger problem in society as well as unique and innovative. If you didn't have any unique and problem-solving idea and you wish to start a traditional or manufacturing business or any other services based business, still you should follow these steps to start any kinds of business in India.
Or you can follow the link Steps to generate a business idea.
Step 2: Analyse Market Competition:
Being an entrepreneur, know your competitors better than yourself. You'll have to study and proper research the competition in your industry and territory before even think about starting a business. This researched data will provide some hidden information and points of improvements regarding your product or services which you are planning to launch.
Step 3: Plan your finance:
Most of the newbies fail due to financial crisis during their entrepreneurial journey as the cash inflow is the backbone of any business. Many entrepreneurs wind up only because of their company were unable to manage positive cash flow.
Therefore, you should plan your initial mode of funding accordingly. You can plan your initial funding in the following ways.
Personal Saving

Assign co-founder (Ask for investment)

Business Loan

Angles investors
See Also Importance of Planning | Why Planning is Important in Business?
Step 4: Register your Business:
Every country/ state/ locale or segments or departments have their own basic requirements, rules and regulations that everyone has to be fulfilled before operating any company or business enterprise.
Therefore, you should understand the type of business you are going to start. It could be trading or manufacturing of products or any service providing company. According to the nature of the company, you should register your business with the concerned authority. 
You can register your business/start-ups/firms with one of the following types of registration.
Sole Properotership (At initial level if you want to start alone)

Partnership Firms (If you have two or more partners)

Limited Liability Partnership (LLP) 

Pvt Ltd Company

One Person company 
Moreover, you can also register your business/ firm or working office/premises (for example- Start-ups, shops, restaurants, theatre, coaching centre, wholesale or retail business, public entertainment, home business or any kinds of business) under Shops & Establishment Act and MSME Registration as well.
Now let us understand a few important steps if you have to register your company/business firms as Pvt Ltd, One person company or Limited Liability Partnership (LLP). 
Obtain a DSC (Digital Signature Certificate):
If you are going to register a company in India, the first step should be your signature. You need to get your signature digitally because the process of registration of a company is online and you'll have to sign all the necessary documents digitally.
Hence, you should obtain a Digital Signature Certificate (DSC). For this, you can either approach to Certified Authorities (CAs) with supporting documents or can approach to CA offering eKYC based authentication directly. To find the list of Certified Authorities follow the official website of Ministry of Corporates Affairs (MCA).
Obtain DIN (Director Identification Number):
To Obtain DIN also you need to follow the website of MCA. Director identification number is a unique number which is your identity in terms of Directors in MCA database.
The documents required for obtaining DIN is Proof of identity and proof of address and DSC in a prescribed format.
Register Your company name:
You need to register the name of your company with the MCA (Registrar of Companies). First, you need to check out whether the name you decided is available or not and to do this you will have to provide a maximum of 6 suggested names of your company which you wish to register. 
Further based on availability, the company's name will be allocated. 
Sketch MOA and AOA:
Memorandum of Association (MOA) and Article of Association (AOA) are the legal documents around which your company operates. In simple words, these documents contain the rules, regulations and business model of your enterprise.
These documents are sensitive and crucial, so you must take the help of charted accountants so that there should not be any mistake. You should explain your business model to CA so that he may prepare MOA and AOA for your company.
Get Certificate of Incorporation:
One all above formalities have been completed, you'll get a certificate of incorporation from the MCA with the name of your company and your company will be allocated a unique CIN (Company Identification Number).
Step 5: Apply for PAN or TAN and GST:
After successful registration of the company/firm, you need to apply for PAN (Permanent Account Number) and GST (Goods and Services Tax) Number. However, GST may not be applicable to you if you are planning to sell goods or services within the State provided the total turnover of the company must be less than 40 Lacs.
Don't forget if you are planning to start an online business such as dropshipping, eCommerce or want to sell your products or services online, the threshold of 40 lac will not be applicable to you. 
You can hire a CA to obtain GST and PAN Number or can directly apply GST online after getting PAN.
Step 6: Open a Current Account:
A current account is very important for any types of businesses no matter whether it is small, medium or product or services based. The current account facilitates to pay or receive payment from clients, customers, distributors or sellers. There are numerous benefits to connect with banks for any business wh 
Step 7: Get a licence from local authority:
Depending upon the types of businesses which you planned, you need to take permission from the concerned authority in your locale. For instance, if you want to start a business related to drugs or medicine or wish to manufacture food items, you need to get a Drug Licence or Food Safety Standard license (FSSAI) by the Food Safety and Drug Administration of the respective states.
Step 8: Recruit employee & formulate marketing strategies:
Marketing is the most important aspect of any kinds of business whether it is just a shop or a million-dollar business idea. It is the marketing strategies, approach and its implementation which drive a company towards its objective.  Therefore, you should allot some budget for marketing and advertisement purpose. 
Step 9: Determine Launch Date:
You might be thinking why I have included this as an important step. As far as the launching date is concerned it plays a vital role most of the time because it provides an initial advertisement for your business. If you launch your company during a famous events/ festival/ occasion when the public gathering is more than regular days, then the chances of getting highlighted are more and at the same time, you don't require to struggle for recognizing your presence in the market.
Thus you could be one step ahead by just planning the right launching date of your business/company.
Final Words:
Hope you have read and understood the above article. In a nutshell, I would say it is one's thought process and mindset which really plays a crucial role in the entrepreneurial journey. Therefore, your perseverance, passion, dedication and attitude to become a successful entrepreneur is very important rather than anything else. Hence follow the above important steps to start a business in India and always be positive and think big.
Related Article: 
How to a Start Business? | 10 step brainstorming
Steps to generate a business idea