"Leadership That Gets Results," An article written by Daniel Goleman, which identified six distinct styles of leadership. The Psychologist Daniel Goleman is well-known for his public speaking engagements among both academic and corporate communities.
In this article, we have briefly discussed those six Goleman leadership styles.
Six Goleman Leadership Styles –
Goleman has published several works on a wide range of themes, including but not limited to emotional intelligence, self-deception, creativity, transparency, meditation, social and emotional learning, eco-literacy, and ecological catastrophe. He asserts that influential leaders may switch between these styles as necessary.
Commanding Leadership –
A leader may need to take charge if the delegated tasks have failed. When commanding leadership is used, its effects usually don't last long. Carrot-and-stick leadership is the dominant type among the six inspirational leadership approaches by Goleman.
To put it another way, when a boss gives you an order, you should carry it out without questioning its reasoning. You should not be making excuses for not doing that work.
Most defense forces emphasize this leadership style. Here it is expected that the subordinates must follow their superiors' command. This Goleman Leadership Styles are also utilized when local restrictions demand or when there is no time for deliberation about a necessary organizational change.
Coaching Leadership –
With the support of their coaches, workers can evaluate their own set of skills and abilities. These types of leaders think strategically about the careers of their staff and provide them with tools to map out a path to success.
Under the guidance of coaching leaders, employees have more confidence in taking risks when they believe their manager is keeping tabs on their work. Most coaching leaders are adept at passing on responsibilities to their subordinates. They provide them with complex tasks despite the risk of failure in the near term. They encourage an environment where each employee may grow professionally and personally.
Coaching is most effective when workers are self-aware of where they may improve and are motivated to do so. The coaching approach is less effective when workers resist learning or altering their methods.
In today's world, more leaders are trying to be classified into coaching leaders. There are thousands of motivational and coaching leaders across the globe that you follow to know their work styles.
Pacesetting Leadership –
Leaders who adopt this approach lead highly competent and engaged teams typically. The leader sets the tempo and encourages the team to improve its performance. Goleman describes the results-focused and quality-oriented leadership style.
Leaders anticipate autonomous teamwork and often request project updates once every week or month. Individual freedom on a team comes with the responsibility of exceeding expectations.
However, it can sometimes cause stress on the job because employees may find assignments complicated and time-consuming. This means workers may experience burnout; hence the pacesetting leadership style for Goleman is effective for a shorter duration. Perhaps it is only effective with a highly motivated and engaged group.
Authoritative Leadership –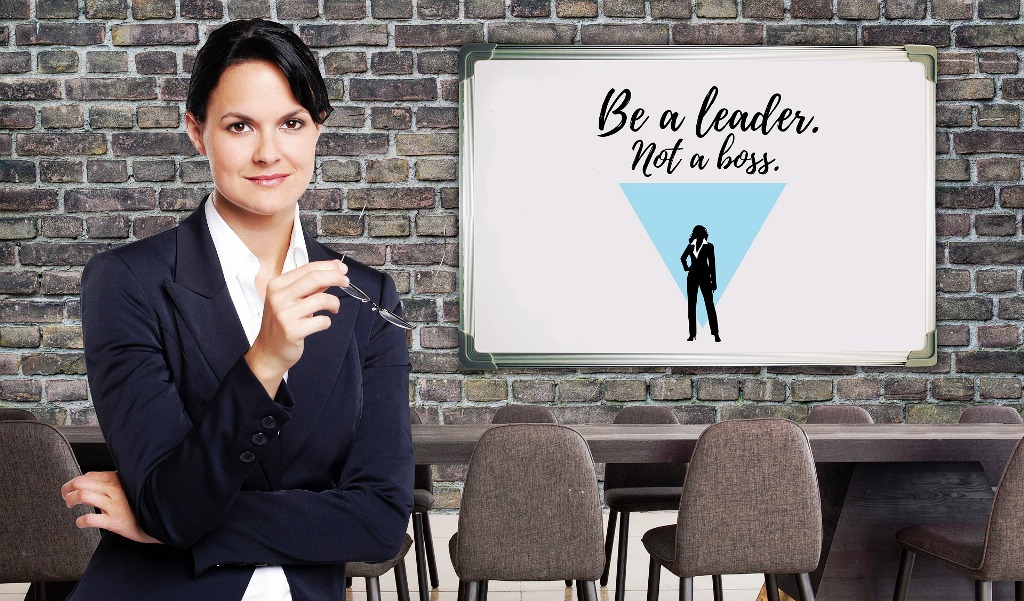 According to the Goleman Leadership Model, an authoritative leader always motivates their team members to contribute the best effort and meet the goal. It is common for the person in charge to see themselves as the most knowledgeable person in the room.
The team members are counted on to follow the directives of the team's leader. Empathizing with people and managing a wide range of emotions is another hallmark of such leaders.
Leaders with authoritative style ensure whether teammates are aware of their objectives and how their efforts will contribute to the company's success.
The leader shows the way when it's time to go in a new direction. This style of leadership is appropriate in a wide range of contexts. It can be helpful, for instance, when an organization is implementing a new method of operation.
Leaders who foster a culture of loyalty allow employees to choose the best approach for completing their tasks. The goal of the affiliative leader is to maintain a positive work environment by fostering cooperation and solidarity.
The leader inspires a sense of loyalty among staff. Affiliated executives often check in with their subordinates over casual meals and drinks to gauge morale and performance. They'll stop what they're doing to honor a job well done as a group.
The affiliative leader possesses a knack for making friends and establishing connections. The affiliative approach works well in many contexts, but it shines when you need to bring people together, boost morale, enhance communication, or restore trust.
The affiliative management style has its drawbacks, such as the impression of tolerance for mediocrity given to employees due to the style's singular emphasis on praise. Employees are on their own to figure out how to improve because affiliative leaders rarely provide such guidance.
Democratic Leadership –
Listening to employees' concerns helps democratic leaders figure out how to keep morale high. Democratic leaders boost adaptability and accountability. They give workers a voice in matters pertaining to their own goals and methods of work.
Goals and measures of success are developed with input from workers. That's why they're so honest about what can and can't be done. However, the democratic method sometimes leads to interminable meetings and the putting off of essential choices.
When workers aren't knowledgeable or skilled enough to provide helpful input, it doesn't make sense to operate democratically. In a time of crisis, such an approach is also counterproductive.
Conclusion –
More than 5,000,000 copies of his book "Emotional Intelligence", published in 1995, have been printed in 40 languages, making it a bestseller in many countries.
Throughout his career as a scientific writer for The New York Times, Daniel Goleman covered a wide range of topics regarding brain and behavioral sciences. Hopefully, you will be able to understand the significance of goleman leadership styles.